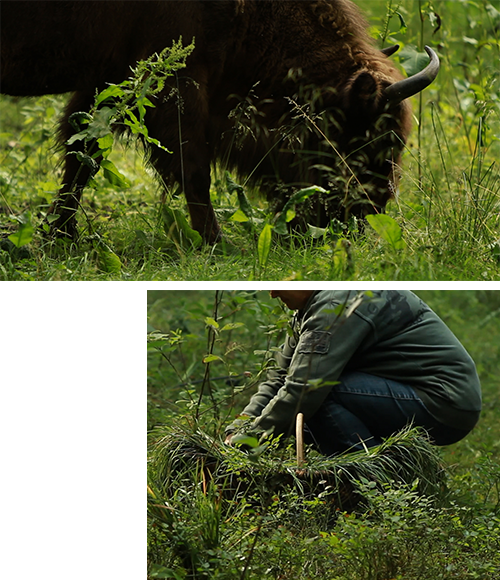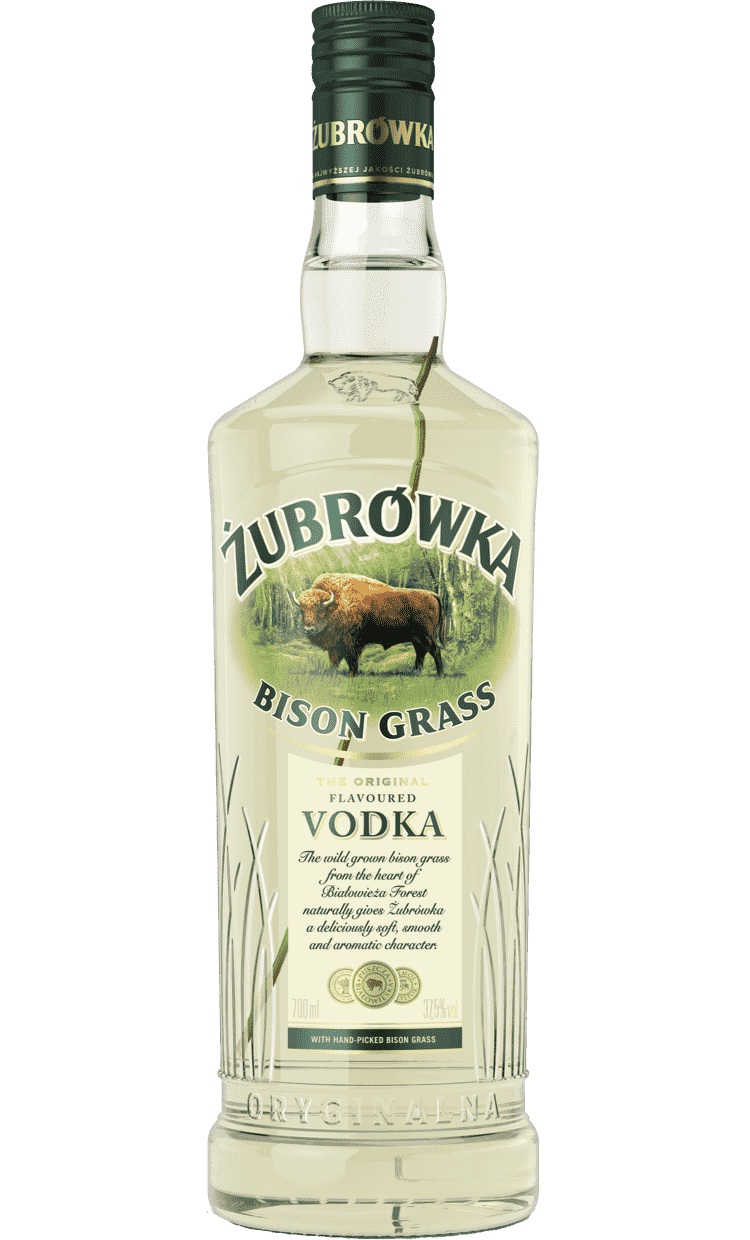 ZUBROWKA, the legendary Polish vodka, is pure, unique and authentic because for centuries it was exclusively made of ingredients from Bialowieza forest.
Bialowieza forest is one of the last and largest remaining parts of the immense primeval forest that ones stretched the European Plain and id straddles the border between Poland and Belarus. The forest is home to 800 European bison, Europe's heaviest land animal.
This is where, BISON GRASS (Hierochloe odorata, vanilla grass, sweet grass), their favourite food, is growing naturally.
BISON GRASS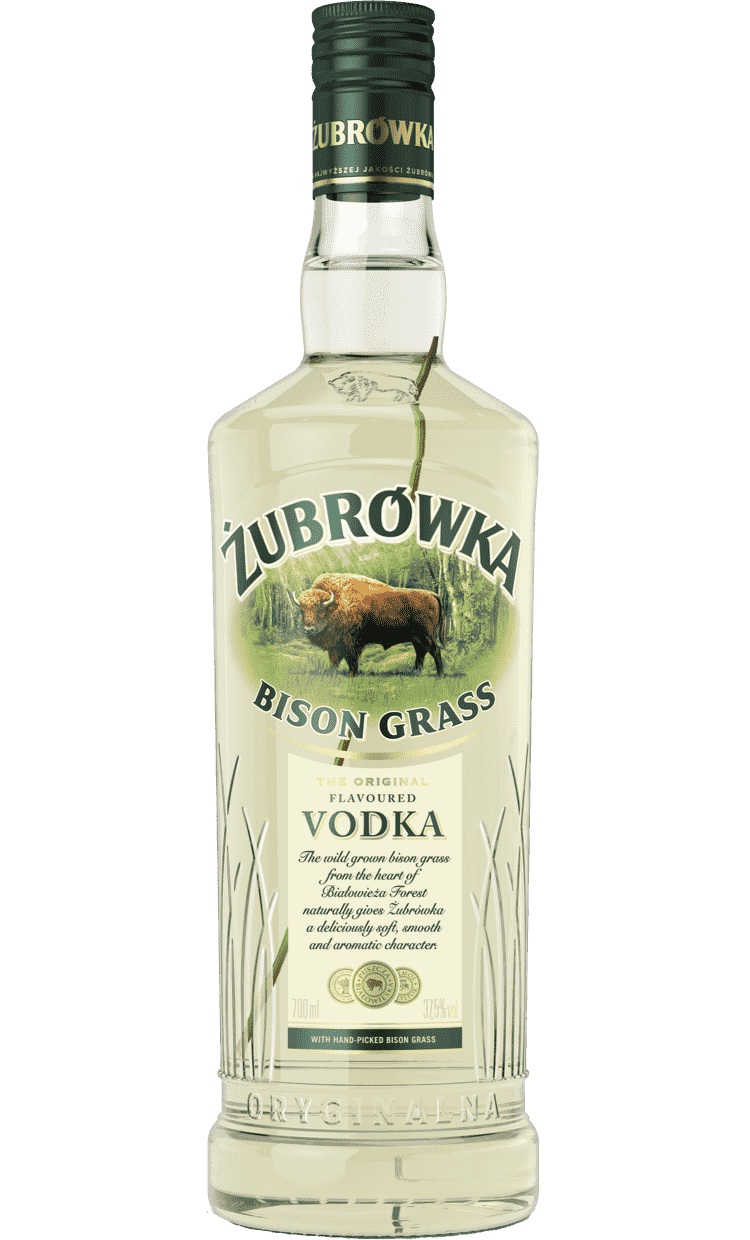 Over 5 centuries tradition of hand picking, sifting and desiccating of bison grass, is the source of ZUBROWKA's BISON GRASS VODKA unique flavour. Intricate production process during which vodka matures in oak barrels with bison grass, culminates with inserting, always by hand, a blade of grass in each and every bottle.
Nose: Wonderfully complex aromas of grass, hay, lavender and vanilla with notes of citrus fruits, cinnamon and green apple.
Mouth: Smooth and tasty with herbal notes of exquisite texture and floral finish of spring flowers, grass, green apple and cinnamon.
Food Pairing: Green apple with honey and ginger zest.
Perfect Serve: Apple Martini (50ml Bison Grass Vodka, 20ml lemon juice, 20ml sugar syrup, 30ml apple liqueur)
BIAŁA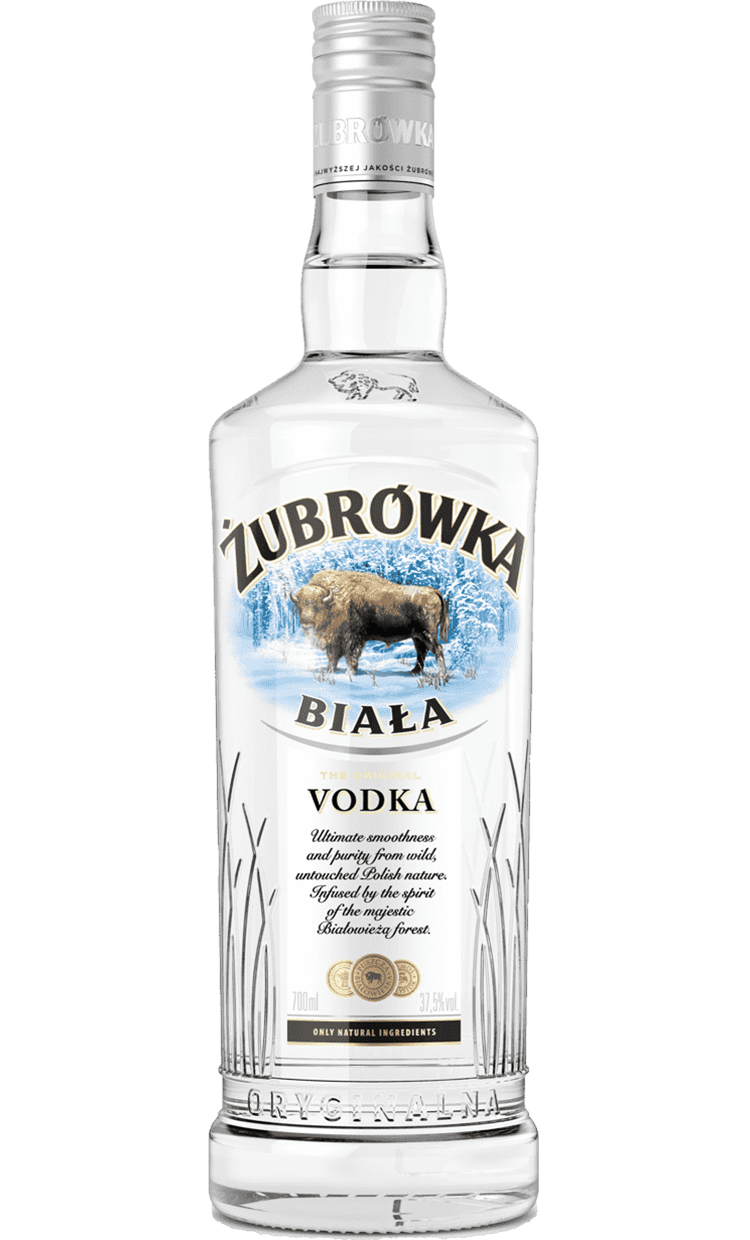 Zubrowka Biała is the new proposal of ZUBROWKA that was launched in 2010, driven by the strong insight of growing appreciation of authentic and traditional products. Inspired by the inaccessible terrains of Bialowieza forest at winter time, this vodka is distinguished for the crystal purity, coldness, naturalness and smoothness. A crystal-clear vodka with the crisp taste of the finest selected grain spirit.
Nose: Notes of cool, wet grain with lime zest hints.
Mouth: Crystal. crisp and cool with long and clear finish.
Food Pairing: Fresh, cool mussels.
Perfect Serve: Vodka Martini. (60ml Zubrowka Biala, 15ml dry vermouth, 2 drops orange bitter).
Polish Mule (50ml Zubrowka Biala, 15ml lemon juice, 3 drops orange bitter. To up with Thomas Henry Ginger Beer